This classic was previously going to be named Apache AHX: Desert Madman, but Electronic Arts decided to connect this game more to Operation Desert Storm from the Gulf War and titled it
Desert Strike: Return to the Gulf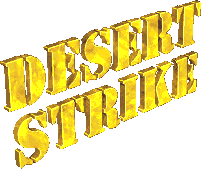 It hit the shelves in 1992 for the SEGA Megadrive but a much upgraded version was released in 1993 for the Amiga. The plot is simple: A m
iddle-eastern dictator goes mad and threatens the western world, the US forces intervene. What a unique idea for a game. Well, back then I guess it was! So here we go: you are flying a lone helicopter over enemy territory, while you are all on your own.

The pilot commands a AH-64 Apache helicopter and although

Desert Strike

is a shoot-em up, it is less frantic than typical games of this genre, which is due to the emphasis of strategic elements. Something enjoyable in this game is the freedom of movement. Viewed from an isometric perspective, the player is free to fly his chopper multi-directional across a large map.
But before you can enter the battlefield, there is a quick briefing prior to any mission.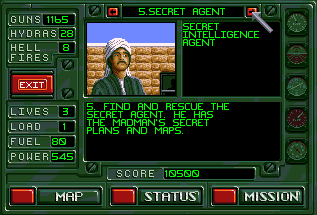 Once you have reached enemy territory, you will be able to fire your machine guns, Hydra rockets and Hellfire missiles. Destroy enemy installations, vehicles, weapons, rescue hostages or capture enemy personne
l. Your craft has limited fuel, ammo and armour. However, power-ups are available on the whole map, as well as supply zones.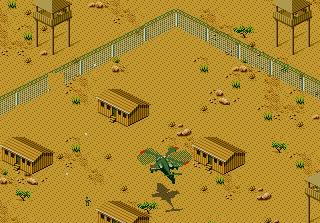 Desert strike

, remained a top-10 best seller for a long time and earned around 90-95% scores throughout the reviews! It is definitely worth a try, if you enjoy retro gaming.